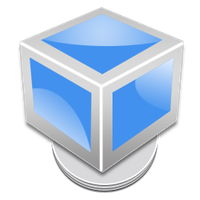 Tango Virtual Machine (Tango box)
Leads
Contributors
Description
The Tango Virtual Machine is a virtual machine pre-configured with the latest versions of Tango and all associated tools. It is built with and runs on Virtual Box but can run on other VM technologies like VMWare. The aim of the Tango Virtual Machine is to give newcomers an easy way to try out Tango and the related tools on a wide variety of platforms.
Informations
The latest development version with Tango 9.2 can be downloaded here : ftp://ftp.esrf.fr/pub/cs/tango/tango92-vm_RC1.zip
We welcome any help or suggestions for new software to install. If you have some cool software for Tango which you would like to share let us know so we can add it to the virtual machine.