---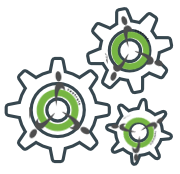 Development status: New development
Information status: Updated
Repository: http://svn.code.sf.net/p/tango-ds/code/DeviceClasses/Communication/OPCUA/TangoOpcUaObject
Contact:
---
Class Description
---
This class aims to representing an OpcUa Object by defining properties. It must be used with an OpcUaAccess device
Families: AbstractClasses
Key words:
Platform: All Platforms
Language: Python
License: GPL
Contact:
Hardware
---
Manufacturer: none
Bus: Not Applicable
Class interface
---
Attributes:
Commands:
Name
Description
State

Input:

DevVoid


Output:

State


Device state

This command gets the device state (stored in its device_state data member) and returns it to the caller.
Status

Input:

DevVoid


Output:

ConstDevString


Device status

This command gets the device status (stored in its device_status data member) and returns it to the caller.
Pipes:
Properties:
Name
Description
OpcUaAccessDeviceName

DevString

Name of the OpcUaAccess device
StateDefinition

DevString

Define the state behaviour with an OpcUa tag tagname!1:OFF!2:ON!3:FAULT
OpcTags

Array of DevString

Tags for creating Tango attributes first_attr_name!Scalar!Double!READ!first_tag_name snd_attr_name!Scalar!Boolean!READ_WRITE!snd_tag_read_name!snd_tag_write_name thd_attr_name!Array:10!Short!READ!thd_tag_name
---
Please log in to comment.
Generated
Added by:
pgoryl2
on:
2 Jan 2017, 3:48 p.m.