This device server is deleted.
Information provided here may be no longer valid.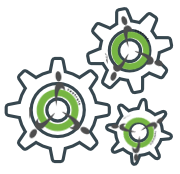 Development status: New development
Information status: Deleted
Repository: https://github.com/MBI-Div-B/pytango-Lakeshore460/tree/xmi
Contact:
---
Class Description
---
Device server to configure and read a Lakeshore Model 460 gaussmeter. Reads all three probe inputs and returns individual readings as well as magnitude.
Families:
Key words: None
Platform: All Platforms
Language: Cpp
License: GPL
Contact:
Class interface
---
Attributes:
Commands:
Pipes:
Properties:
21 Jun 2023, Max Born
Deleted:
The device class Lakeshore460 has been deleted by Max Born.
You are looking at this version now.
---
28 Apr 2023, Max Born
Created:
The device class has been added to catalogue.
Added by:
mborn
on:
28 Apr 2023, 11:41 a.m.