---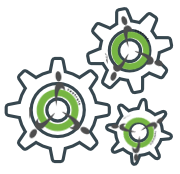 Development status: New development
Information status: New
Repository: http://svn.code.sf.net/p/tango-ds/code/DeviceClasses/Simulators/PySignalSimulator
Contact:
---
Class Description
---
PySignalSimulator Class Description:
This device requires <a href="http://www.tango-controls.org/Documents/tools/fandango/fandango">Fandango module<a> to be available in the PYTHONPATH.
This Python Device Server will allow to declare dynamic attributes which values will depend on a given time-dependent formula:
<h5 id="Example:">Example: <pre class="wiki"> Square=0.5+square(t) #(t = seconds since the device started) NoisySinus=2+1.5*sin(3*t)-0.5*random() SomeNumbers=DevVarLongArray([1000.*i for i in range(1,10)])
Attributes are DevDouble by default, but any Tango type or python expression can be used for declaration. Format is specified at <a class="ext-link" href="http://www.tango-controls.org/Members/srubio/dynamicattributes"><span class="icon">tango-controls.org</span></a>
Signals that can be easily generated with amplitude between 0.0 and 1.0 are:
rampt(t), sin(t), cos(t), exp(t), triangle(t), square(t,duty), random()
The MaxValue/MinValue property for each Attribute will determine the State of the Device only if the property DynamicStates is not defined.
If defined, DynamicStates will use this format:
<pre class="wiki"> FAULT=2*square(0.9,60) ALARM=NoisySinus ON=1
This device inherits from fandango.dynamic.DynamicDS Class
Families: Simulators
Key words:
Platform: All Platforms
Language: Python
Contact:
Class interface
---
Attributes:
Commands:
Pipes:
Properties:
Name
Description
UseScipy

DevBoolean

Disable numpy or scipy, NOT IMPLEMENTED YET
SimulationDelay

DevDouble

Delay, in seconds, to be applied to each read_attribute call
DynamicStates

StringArrayType

This property will allow to declare new States dinamically based on <br/> dynamic attributes changes. The function Attr will allow to use the <br/> value of attributes in formulas.<br/> <br/> ALARM=Attr(T1)>70<br/> OK=1
PushEvents

DevDouble

Set condition for pushing events, N or N>t=periodic; N>diff/rel for change event
DynamicAttributes

StringArrayType

Attributes and formulas to create for this device. <br/> This Tango Attributes will be generated dynamically using this syntax: <br/> T3=int(SomeCommand(7007)/10.) <br/> See the class description to know how to make any method available in attributes declaration.
---
Please log in to comment.
README

This is the simulation suite for PyTango, it allows to create dynamic device servers and replicate existings systems into playable mockups.
It requires fandango: https://svn.code.sf.net/p/tango-cs/code/share/fandango/trunk/fandango
Usage:
gen_simulation.py ['list', 'export', 'generate', 'load', 'play', 'push'] file_input/instance [main_method/polling_period]
('list', '[main.py main_method]', 'export device/attribute lists from application into a file')
('export', '[attributes.txt]', 'export values from an attribute list into a .pck file')
('generate', '[...]', 'create the property files for simulators')
('load', '[...]', 'create simulators from files')
('play', '[...]', 'run the simulators')
('push', '[...]', 'configure simulators event pushing')
CHANGELOG
3.1: Improved simulation script, added 64 bits, better PyTangoArchiving and Scipy support.
3.0: Added gen_simulation script to extract and replay attribute values for complex simulation
2.5: Init() capable, added Scipy and PyTangoArchiving
Library/Modules loading refactored in the code.
16 Jan 2018, DS Admin
Created:
The device class has been added to catalogue.
Added by:
dadmin
on:
16 Jan 2018, 2:23 p.m.