---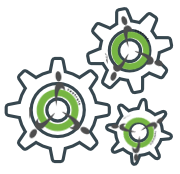 Development status: New development
Information status: New
Repository: http://svn.code.sf.net/p/tango-ds/code/DeviceClasses/Simulators/SimCounterTimer
Contact:
---
Class Description
---
Families: Simulators
Key words:
Platform: All Platforms
Language: Cpp
Contact:
Hardware
---
Manufacturer: none
Bus: Not Applicable
Class interface
---
Attributes:
Commands:
Pipes:
Properties:
---
Please log in to comment.
Generated
---
README
The source code repository for the SimCounterTimer has been moved from CVS to SVN.
Please check out the latest version from :
https://tango-ds.svn.sourceforge.net/svnroot/tango-ds/Simulators/SimCounterTimer
23 Feb 2017, Piotr Goryl
Created:
The device class has been added to catalogue.
Added by:
pgoryl2
on:
23 Feb 2017, 12:15 p.m.