New Release Of Sardana 3.4.0 (Jan23)
Release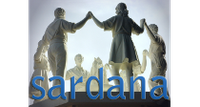 We are happy to announce the release of Sardana 3.4.

To discover what's new in this release check this section of the docs

https://sardana-controls.org/news.html#what-s-new-in-sardana-3-4

The source packages are available on PyPI:
https://pypi.org/project/sardana/3.4.0

Soon it will be also available on conda-forge.

The documentation (including installation instructions for different
platforms) is available at:

https://sardana-controls.org

We would like to say big thanks to all people that contributed to this release.
Back to news list