TangoBox 9.3 on Amazon Cloud
Release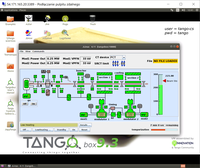 We are pleased to announce that the latest TangoBox is available for launching on Amazon Web Services.
The related AMI ID is: 
ami-0a2e0cddaa68be39f
It contains all the applications of standard TangoBox and RDP remote desktop connection. Please refer to the documentation.
This image lowers the barrier even more for trying out and testing the full suite of Tango Controls tools!
Thanks to S2Innovation for providing this useful service!
Back to news list