31th TANGO meeting - It's time to register
Event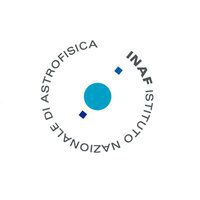 We remind you that the TANGO collaboration meeting will take place in Florence, hosted by the Arcetri Astrophysical Observatory in the nice location of Convitto de La Calza, from June 6th to 8th.

http://www.tango-controls.org/community/events/31st-tango-collaboration-meeting/

Please, if you are interested in participation, do not forget to register and book your hotel, since Florence is very attractive and several important events are planned in the same period.

Moreover, if you are interested to present your advancements using TANGO, new developments etc.., feel free to submit an abstract!
Direct link:

https://www.ict.inaf.it/indico/event/514/call-for-abstracts/

You will be requested to register yourselves in the Indico web site filling a form and providing your credential. The account is moderated so please be patient and eventually, in case of necessity, send me an email. After account activation you will be able to submit your abstract. Please note the submission deadline is May 15th. We will try to accommodate all the talks accordingly with the time availability.
 
Back to news list