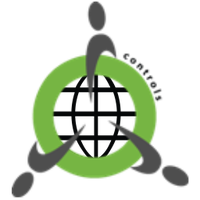 TANGO Kernel meeting + Doc Camp
Krakow
The next TANGO Kernel meeting and documentation camp will take place at Solaris (Krakow, Poland) from Monday 4th of February 2019 2:00 PM until 7th February 2019 12:00.
There are 2 different goals in one single event:
1) Kernel meeting (Monday PM, Tuesday and Wednesday AM) involving the kernel developers of different institutions and companies: The goal will be to present the progresses of the development and to define a precise road map for the next year.
2) Documentation camp (Tuesday PM, Wednesday and Thursday AM) : All volunteers to improve the TANGO documentation are welcome to attend. This camp will target the  writing of several missing chapters of the documentation and to improve the existing ones. It will be a collective work, where .
This event is sponsored by the Tango Collaboration budget. Anyone who wants to attend to contribute is welcome to but they need to register for the event first in order to be accepted as an official attendee. Official attendees will have their travel, and board and lodging expenses reimbursed. They will need to first pay for their expenses and then will be reimbursed as follows:
Hotel, up to 85€/night
Meals, up to 46€/day      
Travel, on the basis of the 2nd class flight .
The total amount reimbursed should not exceed 1000€
Please register as soon as possible and indicate clearly if you want to participate to Kernel meeting, doc camp or both.

Register here (limited to a max of 14 registrants)